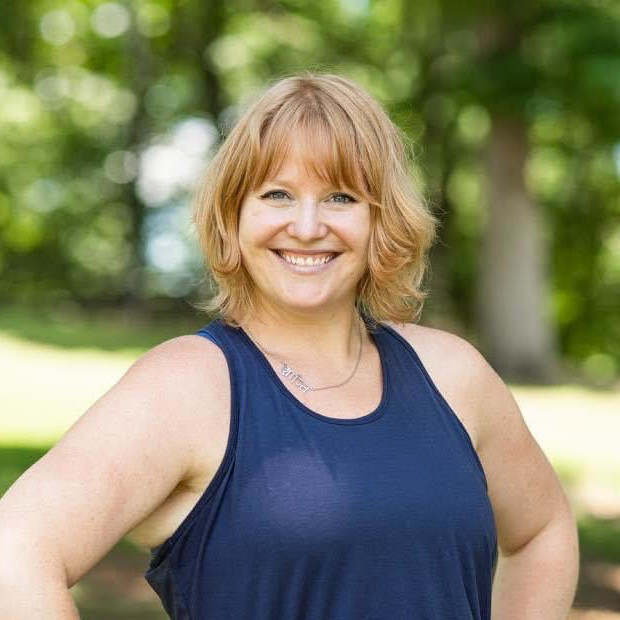 E-RYT 200, Certified Herbalist
Payment Forms Accepted:
Contact: [email protected]
About Kelley:

After dabbling with yoga videos in the comfort of her living room for years, Kelley finally found her way to a "live in-person" yoga class in 2011. This quickly escalated into a 4x a week obsession,  and she was invited to be a desk ambassador for Be Yoga soon after. She joined Be Yoga's very first 200-hour teacher training in 2012 and has been happily teaching for Be Yoga (mainly) ever since. 
Her primary focus as a teacher is to make each class accessible for all levels of practitioner, so that students feel empowered to move from a place of strength and stability. Kelley has had formal anatomy training from her past experience as an radiologic technologist, an asset used to safely detail alignment and provide proper adjustment cues in her classes. Her light-hearted approach to life filters into her teaching, and it's her intention as your yoga teacher to give you an experience full of joy, luminosity and wonder! 
Kelley is a fiery Scorpio whose passion is to create. Along with being a yogi, Kelley is an Herbalist who lovingly concocts medicines and wellness products straight from the earth. She enjoys spending time immersed in nature just as much as multi-tasking in the kitchen making delicious organic foods for her family and friends. Kelley's greatest creation's are her 2 children, Jack and Charlie, that she raises with her soulmate Josh.